Global Beatles Day
Posted by Surell Accessories on Jun 25th 2021
Today is the day we celebrate the most beloved band of all time, The Beatles! Most would say this special day is for music lovers only, but we disagree. It's for fashion lovers too! Not only are the Beatles the most influential musicians of all time, but they are also cultural, art, and more importantly, fashion icons. To remember and celebrate the fab four today we're talking about some of the Beatles most daring and inspiriting outfits.
Rooftop/Last Concert 1969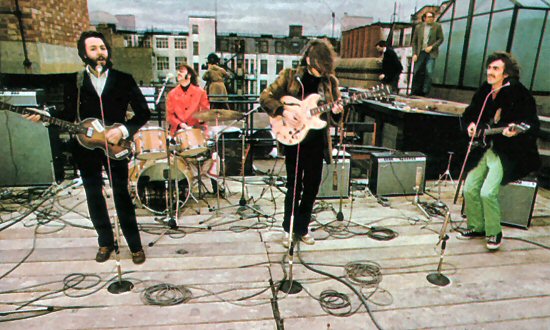 The Beatles' unannounced last concert is one of the most iconic concerts in history. Did you know that it was so could on the Apple Corps rooftop that John Lennon borrowed Yoko Onos fur coat, and Ringo borrowed his wife, Maureen's, red raincoat? Between the George and John's women's furs, Ringo's strikingly red raincoat, George's colorful slacks and Paul's sleek suit, this is definitely one of The Beatles' best fashion moments.
Hammersmith, Odeon 1964
Here are The Beatles in Hammersmith, Odeon practicing for their upcoming Christmas concert. What did they wear for this festive practice? Elaborate fur-trimmed parkas of course! This is our favorite Beatle's fashion, and we bet you can guess why. From the fur hoods to the super detailed accents, these coats are some of the most beautiful ones out there.
Sgt Pepper 1967
The Sgt Pepper suits are what everyone first goes to when they think of Beatles fashion – and with good reason! These suits turned the Beatles from fashion forward to world fashion icons. Bold and wacky colors, intricate details and textures, feathers flowers and flair; these outfits have it all. And let's not forget about Ringo's fabulous tie!
*picture credit form top to bottom
https://bestclassicbands.com/beatles-rooftop-conce...
http://www.meetthebeatlesforreal.com/2014/12/the-b...