3 Super Cute Memorial Day Looks
Posted by Surell Accessories on May 27th 2022
Memorial Day is on Monday! Who's excited for the long weekend? Whether you're staying in this Memorial Day, attending a picnic outside, or hanging out at the pool, you'll be sure to be the fashionista of the day with any one of these three outfits. Keep reading below for our favorite looks for Memorial Day!
Raffia Sun Hat with Spiral Brim
Denim Jumpsuit
How cute is this denim jumpsuit? It pairs perfectly with our Raffia Sun Hat with Spiral Brim! This easy but super cute outfit is great for staying in or for cookouts. You can easily dress this outfit up with gold jewelry and a pair of platforms or booties.
Straw Purse with Beaded Handle
Red Two-Piece
For those who like to keep up with the patriotic theme of the day, this outfit is the one for you! Pair a matching red set, like this one from Free People, with our Straw Purse with Beaded Handle for the perfect picnic look. Add a cute pair of sandals to complete the look!
Faux Mink Fur Hairband
Striped Midi Dress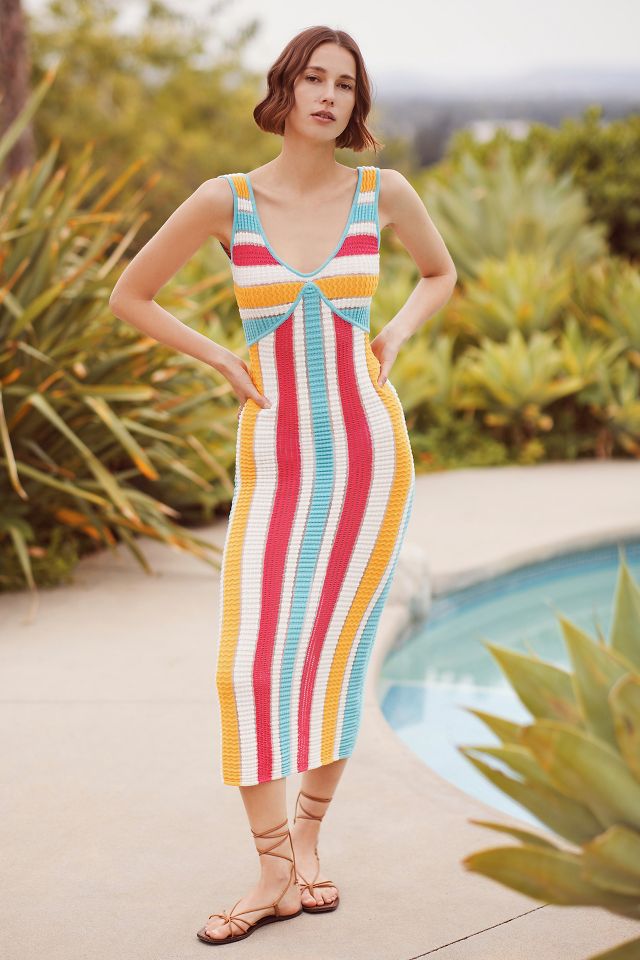 This dress is perfect for wearing over your swimsuit, making this a great pool or beach day outfit. Wear this ultra chic dress over your favorite swimsuit, and add a Faux Mink Fur Hairband in nude to complete the fit. Just don't forget to take off your hairband before you hit the water!